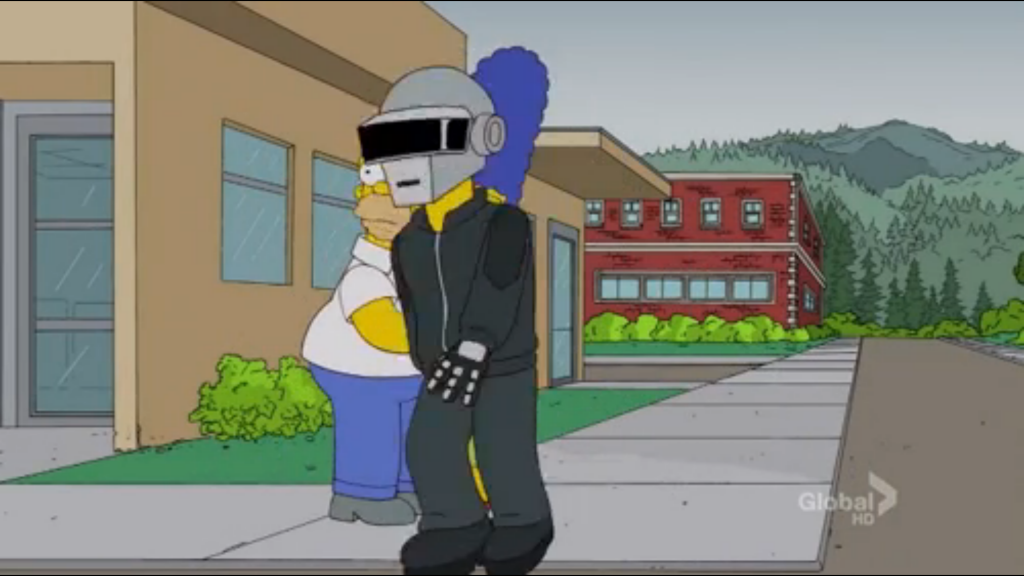 An episode of the famous American TV show The Simpsons, surprised many fans after a character, Disco Stu, made an appearance dressed just like the Daft Punk member, Thomas Bangalter.
The scene from the episode, title ("The Day the Earth Stood Cool") , features Homer and Marge walking on a sidewalk as Disco Stu (wearing the silver helmet, gloves, and a similar jacket used by the band) walks by and says "Disco Stu has styled a new thing" in a robotic voice.
http://www.youtube.com/watch?v=fKmc2LatZtU
Discuss your thoughts on the forum.